We seek to add
construction

value and sustainability through innovation and creativity, aligning ourselves with your goals.
Lake Powell Construction brings a vast array of talents in successful government and private sector contracting. We have completed hundreds of projects, ranging from new construction, remodels, historic restorations, site work and utility upgrades. Our experience living and working in Northern Arizona places us in an exemplary position to service your project. Lake Powell Construction understands the special climate and challenges that must be faced.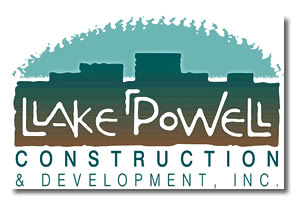 More than 26 Years Contracting in Arizona
LPC has been contracting in Northern Arizona and Southern Utah for over 26 years. During this time we have developed a history of managing multiple projects over a wide geographihc area, and we are accustomed to working on Tribal Lands.
The majority of our work is performed at such remote locations as Dangling Rope, Bullfrog, Hite and Hall's Crossing on Lake Powell; the North Rim, South Rim, Phantom Ranch, and other Inter-Canyon locations in the Grand Canyon; Kayenta, Pinon, Tuba City, the White Mountains and Flagstaff
Lake Powell Construction and our Design Teams have built a reputation for producing and constructing award-winning designs for our clients that not only meet the expectations of the community, but also meet the client's budgetary requirements...on time.
Jim Arnold, President of Lake Powell Construction is the qualifying party for all Lake Powell Construction licenses. He will take an active role in your project as the Site and Quality Control Manager. We supplement our team with the services of experienced consultants and subcontractors who are recognized as leaders in their respective fields.